Usona Esperantisto № 2022:1 (jan–feb)
Board Meeting, January 8th, 2022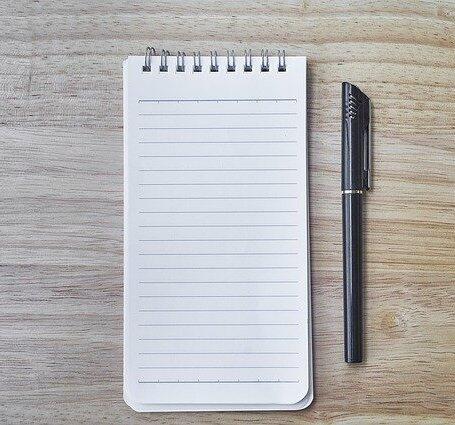 Ĉeestas
Kun voĉdonrajtoj: Filipo Dorcas, Alekso Miller, David Beck, Charlotte Burton, Fred Meyer III, Hoss Firooznia, Tim Rice
Sen voĉdonrajtoj: Vilĉjo Harris
Opening
Because the Secretary was absent from the previous meeting, the minutes were not able to be posted and approved in the customary way, so the minutes from the previous meeting and this meeting will be subject to the standard automatic approval process simultaneously after this meeting. Phil motions that it be so. Fred seconds. Unanimously approved.
Reports
Central Office
The land in El Paso has been officially sold, and the income from it has been placed into a separate category and is therefore not reflected in our operational budget. The last winner from the previous film festival has been paid. Discussion arises regarding the bookstore. Alex requests that Bill create an inventory of what items we currently have physically in stock. Bill agrees to do so and clarifies that this will take a few days and will include all items we currently have in stock, including things that he would not likely repurchase if we were to run out. Currently, we tend not to restock books which are also sold by UEA, as we instead allow those items to be fulfilled via the UEA bookstore. If UEA does not stock and item, our bookstore might retain a final copy.
Bill also clarifies that we receive a large number of donations, both in small amounts and large amounts. Julie Spickler has also been sending handwritten notes in response to large donations. We do not know if this is still ongoing, but Bill offers to create a list of those who have made large donations, so that we could send out thank you notes. Action Items: The Board will review the list of substantial donors and will decide how to thank donors. Action Item: The Board will determine what to do with donations. Action Item: Ask Tim B for a report on the results of the membership drive.
Treasurer's Report
We had been running about $3000 over budget. Given the recent property sale for about $3000, this could be moved into the general fund, which would help us towards reaching a balanced budget. Phil moves that we move the net proceeds from the sale to the General Fund. David seconds. The motion is unanimously approved. The president points out that, between all our accounts, we do have a great deal of money, though most of it is earmarked to specific funds and/or is being invested, and is only to be accessed in case of dire emergencies, but nonetheless, Esperanto-USA is in no danger of shutting down.
President's Report
Following this meeting, the board will gather to discuss ideas for a road map for the coming year. When that occurs, we would like to gather information for two reports: one very official report for the upcoming UK in Montreal, and another to highlight the accomplishments we have made as an organization over this year. We have accomplished a great many things in 2021, but we have insufficiently communicated these successes to our members. Communication with members must be a priority going forward. This must include two way communication with all members to reach maximal transparency and allow all our members to feel they have "their finger on the pulse of Esperanto in the USA." While Tim B. is not able to be here for this meeting or our roadmap meeting to follow, he has given the board some of his ideas and priorities in Slack, so we will still be able to take his ideas into account. We must be better at delegating tasks and recruiting volunteers, so that we do not burn ourselves out.
Fred asked if we have an estimate of what room rental at the UK will cost E-USA. Action Item: Phil will submit to UEA a room request for the needed number of rooms for the Universala Kongreso.
A proposal was discussed and approved online by the Board of Directors prior to our January board meeting:
"I move that Esperanto-USA will not use in any of its promotional materials the claim made by Professor Sidney Culbert in 1989 that Esperanto has approximately 2 million speakers. Studies about this topic can be presented in their entirety on our website and other platforms for individuals to carefully evaluate, but we as an organization will not make such estimates appear more conclusive and current than they are by stating them as simple facts. We require such thoroughness and openness moving forward to ensure that we as an organization be as credible and objective a source of information about Esperanto as possible."
This proposal passed with votes in favor from all nine voting board members.