Usona Esperantisto № 2022:2 (mar–apr)
Board Meeting, April 9th, 2022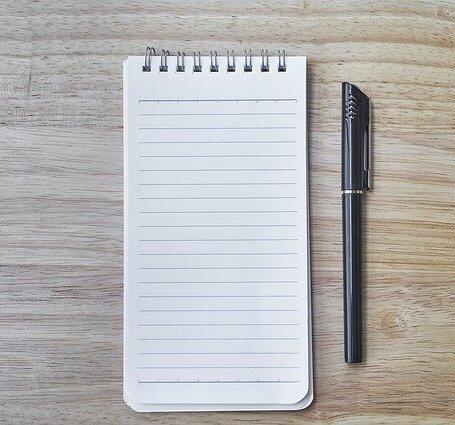 Ĉeestas
Kun voĉdonrajtoj: Filipo Dorcas, Alekso Miller, David Beck, Charlotte Burton, Fred Meyer III, Jane Shevtsov, Tim Rice, Hoss Firooznia.
Sen voĉdonrajtoj: Vilĉjo Harris.
A quorum is declared, and the mission statement is read. The minutes have been automatically approved per board procedure.
Reports
Central Office
Bill will look again for the Dua Bulteno regarding UK. A groups.io has been made for the finance committee, and one will be made next week for the promotion committee. The regional coordinators have been added to the CO's list of contacts, to receive emails for information from anyone within their region.
Treasurer
Gary Grady will be providing a report regarding his actions over the last year. There are no exceptions to report regarding the monthly report that was sent to the board.
President
David Wolff has asked to be removed from all committees and mailing lists and has stated that he will not be renewing membership with E-USA or UEA. Phil is reading two books: "Crucial Conversations: Tools for Talking when the Stakes are High," - a book on active listening - and "Solving Tough Problems: An Open Way of Talking, Listening, and Creating New Realities" by Adam Kahane. It is his hope that the learning from these books will help him and the organization better deal with high-emotion and high-stakes situations in the future, without causing harm or hurt feelings, and hopefully without causing anyone to feel they must kabei or that their input is not valued. It is brought to the board's attention that David Wolff was responsible for the Publicity Fund, and that we now need a new head of that fund. Discussion ensues that one of his former colleagues on the promotional committee might be a good replacement head of that fund, provided that they can consent to the board's decision against the use of the "2 million speakers" figure.
Discussion turns to the difference between the "promotion committee" and its scope (promoting Esperanto to non-speakers) and the now non-existent "publicity committee" and its scope (promoting the organization Esperanto-USA). The board discusses whether it is more efficient to have one committee promoting Esperanto-USA and Esperanto as a language, and to what extent we as an organization are successfully taking actions that would cause us to be a primary promoter of Esperanto as a language. We need a committee to help us organize social media, and this committee would need to target not just members but also non-members, and even non-speakers of Esperanto. This committee could have an important member whose job is to target non-speakers of Esperanto, but it must also have several other members whose job is to show off what the Esperanto community is already doing. Jane offers to be involved in this new committee. Action Item: Phil will contact Marcus and find two other volunteers who, along with Jane SHEVTSOV and John DALE, will form a Publicity Committee who will provide publicity per the written charge. This group will show off what all is already happening in the Esperanto community, what the community is already doing. Action Item: Once the Publicity Committee is formed, the chair of this committee will reach out to a member of the current promotional committee and ask them to join, in order to hold the Publicity Committee accountable to also reach out to non-speakers of Esperanto. John DALE has expressed interest in joining a Publicity Committee to help with news releases.
Old Business
Committee Webpage
The board has previously discussed creating a webpage listing all active committees and a way to contact them. Officially, if there is no chair of a committee, the board is the chair of that committee. Action Item: Phil will create a list of currently active committees, their charges and chairs, and will send this to Hoss, to be posted online. The contact information for these can be the groups.io emails that Bill is setting up.
Slack Discussions in Minutes
The board discusses whether to include a summary of board discussions which take place on Slack, in order to provide members with a fuller picture of what the board does. New Board Procedure: If a board member wants a discussion on Slack to appear in the minutes, they can include #minutes , and the secretary will summarize those discussions as an appendix in the minutes. The secretary's responsibility regarding this has been updated in Appendix C of the board handbook.
Misc.
One person has requested a stipend to the UK, and several people have already stated their interest in creating new films for the American Good Film Festival.