Usona Esperantisto № 2019:1 (jan-feb)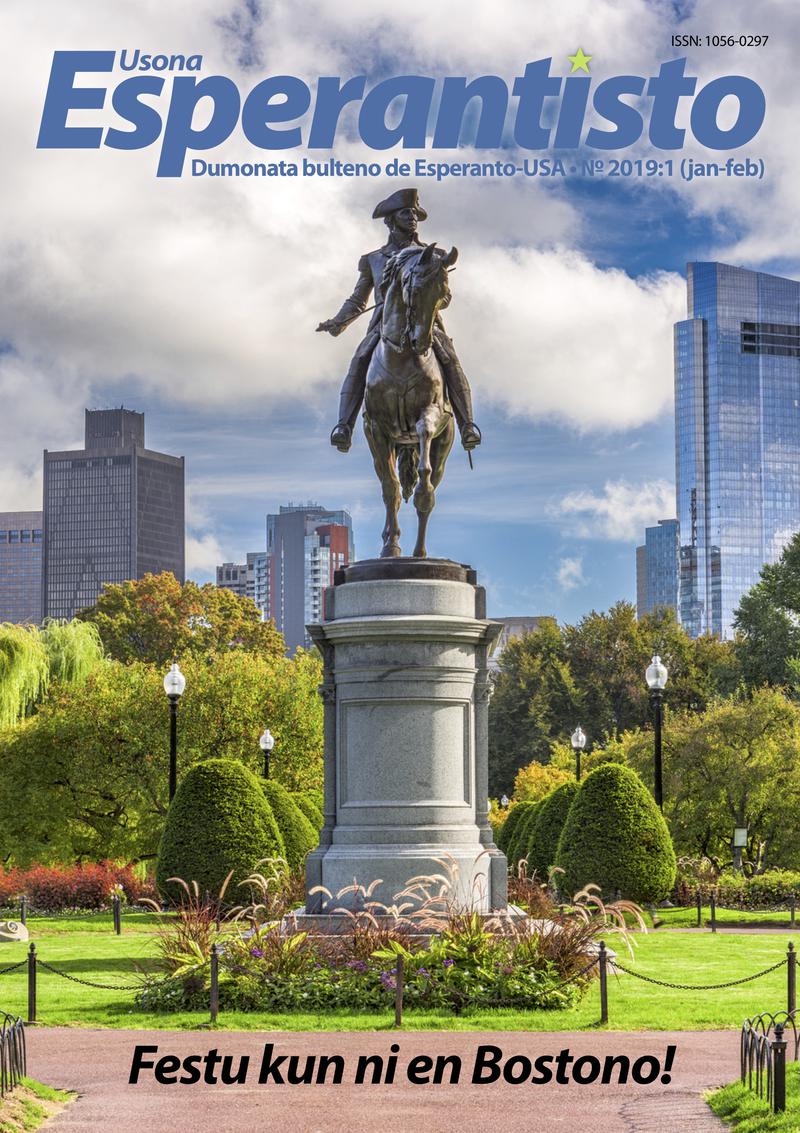 Usona Esperantisto № 2019:1 in printable PDF form.
New items in the E-USA store; Printempa Esperanto-Renkontiĝo (PER) in North Carolina; MeKaRo in Kingston, Ontario; Organizantoj de UK-2020 serĉas volontulojn; Esperantologio en Lahtio; The ESF History Project

anoncoj

• by Marcus

Griep

, by Chris

Pacejo

, by Janjo

Pacejo

, by Andreo

Rosenbaum

, by Julinjo

Schwartz

, by Benson

Smith

La Usona-Kanada Landa Kongreso okazos en la urbocentro de Bostono, Masaĉuseco, ekde la vespero de vendredo, la 14-a de Junio, ĝis la tagmezo de lundo, la 17-a de Junio.
Resumo de niaj atingoj en 2018 kaj niaj planoj por 2019.
Reports from the Directors and other Board members.

libroj

• by Lee

Miller

A new English-language textbook by Tim Owen and Judith Meyer.

libroj

• by Hoss

Firooznia

A translation of Tivadar Soros's Modernaj Robinzonoj by Humphrey Tonkin.
La solvo de nia pasintnumera enigmo.

enigmoj

• by Daĉjo

Rutan

"Ve. Jen alia trafik-morto ĉi-jare. Ĉu vi supozas, ke li endormiĝis dum stirado?", demandis Umilet. "Ne", respondis Ŝibolet. "Oni murdis lin."
Our newsletter doesn't typically contain expressions like "wholesale murder" and "satanism incarnate," but 1953 was not a typical year, and № 1953:1 was not a typical issue.

ŝercoj

• by Timothy

Boronczyk

La unua en serio de bildstrioj danke al Timoteo

Boronczyk

.
Onda; Urban revivo?